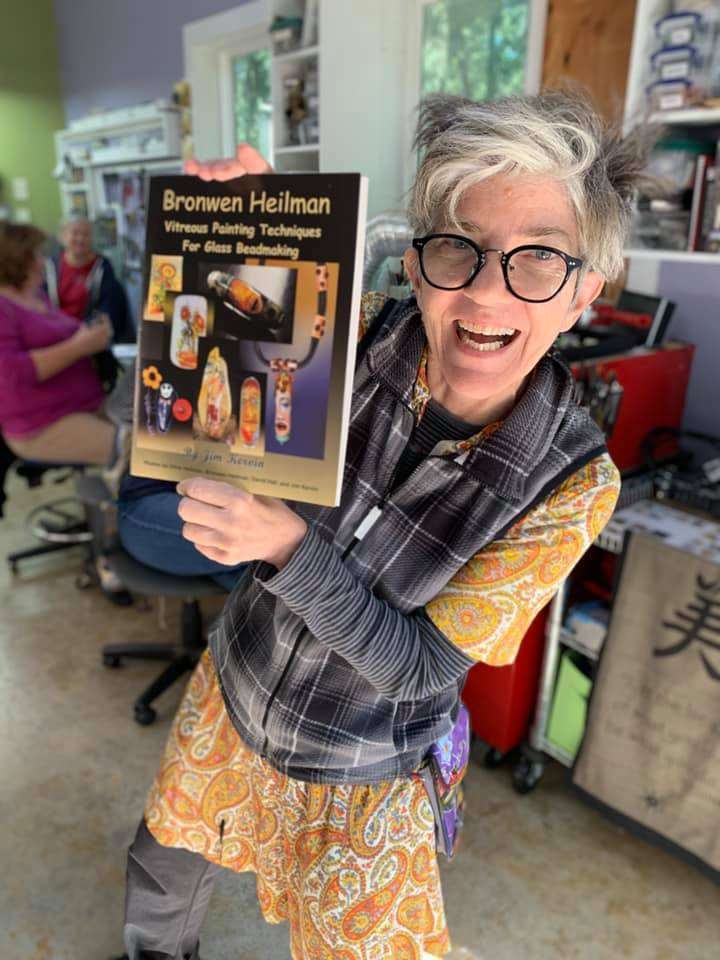 Bronwen Heilman is a full-time studio artist and flame-work glass instructor in Tucson, Arizona. Her work has been exhibited and received awards in numerous juried exhibitions. She is a recipient of the International Glass Bead Society Presidents Award, first place in soft marble competition, and many others.
She demonstrated her painterly marble technique at the Glass Art Society (G.A.S.) 50th anniversary of studio glass blowing in Toledo, Ohio.
Her work is published in The Contemporary Shot Glass Book, 1000 Glass Beads, 500 Beaded Objects, Contemporary Lampworking, Glass Bead Masters, Bronwen Heilman: Vitreous Painting Techniques for Glass Beadmaking and the list goes on.
Her most recent exhibition was "Lifeforms: The 2nd Rudolf and Leopold Blaschka Glass Biological Model Exhibition" in Corning, New York.
Stay connected, Subscribe to my Newsletter today