I have been flame working in both soft and boro for more than 25 years.
If you are stuck, I can un-stick
If you watched a youtube, but seem to be missing a step, or couldn't see the step very well, I can help.
If you want to know how to make a round bead, I am the woman to help you, one step at a time with confidence and patience.
I am available to help you  at a time that fits in both of our schedules.
email me here with the days you want to get together.
email me here .  I am here to help.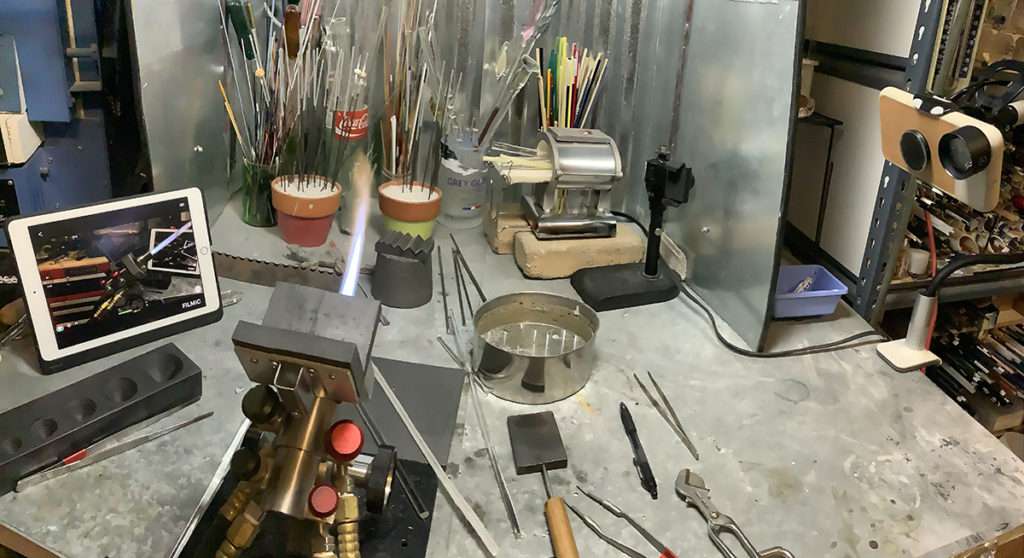 If you are new working with me:
I will send you a questionnaire to fill out about your background, and the equipment you are using.
Once we set a day and time, I will send you an invoice (please pay this prior to our meeting)
I will then send you a ZOOM invite.  If you are unfamiliar with ZOOM, I can send you a short video on how to use it.
I will work at my torch with my phone pointed to the torch.  You work at your torch with your phone or tablet or computer pointed to your torch… And we work through what you want to learn.
What you'll get:
1:1 personal time with Bronwen Heilman
a recorded copy of my demo.
expert help
International students?  No problem.. I will stay up late just for you.❤️